Success Stories
Note: This story has been updated and contains an audio interview because Killer Stand-up comedian Gid Pool been featured in a "Your Life Calling With Jane Pauley" segment produced by AARP (video of the segment is provided below)!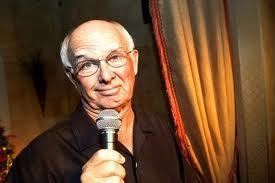 If you are at an age where you have ever wondered if you were too old to become a stand-up comedian, please allow me to introduce you to comedian Gid Pool.
Gid was 61 years old when he started his stand-up comedy career after taking a stand-up comedy class in March 2007.
Later that summer, Gid got his hands on the Killer Stand-up Comedy System. (read more…)