Advanced Content

Killer Stand-up Online Course Members also get immediate access to the following additional advanced online course materials at no additional cost:
Independent Specialty Lessons Package
($59.95 Value)
Members get access to the 9 independent specialty lessons listed below, one of which is a special audio lesson for comedy magicians (which contains valuable marketing information for comedians as well).
Each lesson has approximately the same amount of detailed content as the lessons provided in the Core Training Modules.
These independent specialty lessons are provided to significantly amplify the strategies, techniques and methods detailed in the Interactive Guides and the Core Training Modules:
1.  Getting Your First Big Laugh In 30 Seconds
This lesson provides two brief opening stand-up comedy bits to illustrate how a big audience laugh can be generated in just 30 seconds.
Also included in this lesson are two powerful comedian introductions that can be used to generate audience laughs BEFORE a comedian hits the stage.
2. How To Turn Casual Conversations Into Stand-up Comedy Material
This lesson details a part of an actual casual conversion between several friends that was turned into a one minute stand-up comedy bit.
Note: Casual conversations between friends, family and coworkers have the potential to provide a substantial amount of new and powerful stand-up comedy material for the stage.
3. How To Turn Real Life Experiences Into Stand-up Comedy Material
This lesson reveals a single real life experience that happened on my birthday that I was able to turn into a stand-up comedy bit with only slight editing and the addition of a couple lines.
4. How To Turn News Stories Into Stand-up Comedy Material
This lesson describes the process for easily turning strange and unusual news stories into stand-up comedy material.
This lesson also includes access to 20 strange and unusual news stories from around the world (updated daily) which can make for great stand-up comedy material.

5. How To Do Celebrity Voice Impressions
This lesson is specifically for those who may be interested in incorporating celebrity voice impressions into their stand-up comedy act.
6. How To Set Up A Pro Electronic Press Kit (EPK) For Free

This lesson provides information on how to set up an electronic press kit (EPK) for no cost. A link to an example EPK I set up for illustrative purposes is provided as well.
7. Street Joke Secrets For Professional Comedians

As a general rule, street jokes (everyday jokes) are not suitable as stand-up comedy material. However, select and carefully edited street jokes can be valuable tools for the professional comedian.
This lesson also includes this special report: How To Take A Particular Type Of Street Joke And Turn It Into A Powerful Opening Or Closing Bit.
8. Audio Lesson: Comedy Material Ideas: Development, Brainstorming And Organization Featuring Professional Comedian John Branyan
9. Audio Lesson: Comedy And Marketing Secrets For Magicians Featuring Professional Comedian And Magician Zach Waldman
Note: The marketing information provided in this audio lesson is valuable to comedians as well as magicians.
---
Corporate Comedy Secrets Audio Training Package
($89.95 Value)
For individuals who have comedy talent and possess the skill to develop and deliver a clean, high level stand-up comedy act — imagine this:
Earning $200 to perform a 15 minute stand-up comedy act at a local fashion show event.
Earning $300 to perform a 20 minute stand-up comedy routine after a mandatory company training session.
Earning $600 to perform a 15 minute stand-up comedy act at a local golf event.
Earning $1000+ to perform a 45 minute stand-up comedy routine at a corporate function or event.
Earning $10,000+ in the month of December performing stand-up comedy for at local area business and organization Christmas parties.
That's just a small taste of the type of income I was able to consistently generate from corporate-type gigs year after year for most of my stand-up comedy career before I retired as a professional comedian.
And I certainly wasn't the only comedian doing it — not by a long shot.
So here's what you may want to consider if you want to fully capitalize on your comedy talent as a comedian…
Gig And Income Potential As A Corporate Comedian
Here is an example of the difference in potential performing opportunities that can be available for corporate comedians vs. comedy club comedians…
There are approximately 300 dedicated comedy clubs in the US. In any given metro area, there may be 3-5 paying one nighters.
But there are over 17,000 businesses in the US that have over 500 employees and have any number of events during the year that would be suitable for a clean comedian to come and perform.
That doesn't include countless organizations and associations that incorporate entertainment into their scheduled events and functions every year.
Well, you just don't have to be a rocket scientist to figure out that math.
Keep this in mind:
Corporations, civic organizations, charities etc. are going to have events, functions, meetings and celebrations for which they want professional entertainment (and that they budget for) — year in and year out.
The "standard" fare when it comes to entertainment for most events or functions is usually a band or a DJ.
But as a clean comedian, you have the ability to provide a fresh and very unique entertainment alternative for any organization's entertainment needs.
And the pay for corporate-type performances can be substantial.
Once you have a fully developed 30-45 minute act that is clean, you are now in a position to market your act for $500-$1500+ per show and have the potential to perform at:
Corporate functions and events
Golf and sporting events
Association, civic and fraternal club events
Country club events
Christmas parties
Bar Mitzvah's, weddings and other important celebrations
After dinner shows
Local fashion shows
Cruise ships and resorts
Charity events and fundraisers
There is another income resource that comedians with a clean act can tap into locally and that is local talent agencies.
Most metro areas have one or more local talent agencies that companies and private individuals who are hosting large functions or celebrations will contact for the entertainment needs of their function or event.
Comedians who can only deliver an adult act will not be considered for inclusion in a local talent agency's stable of performers because of the nature of the clientele that approach local talent agencies for their entertainment needs.
The bottom line: There are far more potentially lucrative performing opportunities for comedians who can develop and deliver a clean stand-up stand-up comedy act than there are for those who can only deliver an adult stand-up comedy act.If you want to verify this, check out this Wall Street Journal article called "At Stand-Up Comedy School, Students Clean Up Their Acts".
So if you think you have what it takes to dive into the world of corporate comedy, you might want to take a serious look at the information available to you now…
The Corporate Comedy Secrets Audio Training Package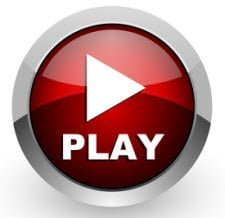 The core of this unique educational package consists of two recorded phone coaching sessions that I conducted with two individuals who wanted detailed information on breaking into and working in corporate comedy marketplace.
One audio recording is 56 minutes long and the other is 78 minutes long and contains detailed secrets, strategies and techniques such as:
Where to get initial stage time as a new corporate comedian
How to use sample shows to market yourself and build your corporate resume at the same time
Comedy material secrets specifically for corporate type markets
No cost and low cost resources you can use to enhance your marketability and presence as a corporate comedian
Secrets for pricing your act as a corporate comedian
Advanced marketing strategies once you have a full corporate comedy act developed
And much, much more…
Note: Due to the value of the information provided in these audio recordings and issues with file sharing, these audio recordings are made available for online review ONLY.
Bonus Audio:


How To Get Paid To Develop Your Stand-up Comedy Act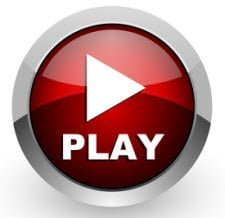 It's common knowledge that comedians can literally work for years in the comedy club market to develop their stand-up comedy act before they ever get paid to perform.
But what if you could:
Get paid to develop your stand-up act?
Have ample stage time to perform each month in front of real audiences?
Develop a substantial corporate performance resume at the same time?
Do this all right from the beginning of your stand-up comedy adventures?
One of my Killer Stand-up students and coaching clients did just that and here's what he did:
He assembled a group of other clean comedians who didn't want to get stuck with limited stage time afforded by the comedy clubs in their area (for zero pay) and developed a powerful system that allowed them as a group to:
Initially get paid $100 (collectively) per show — starting with their very first performances (they are now up to $300 per performance as a group)
Consistently average 7 paying gigs per month – month after month
Locate gigs online for FREE using a single website
Quickly develop a solid corporate stand-up comedy resume (both individually and as a group)
I should also mention that this system can be easily implemented in virtually ANY metro area.
Note: This team of comedians is based in San Antonio, Texas — not one of your typical stand-up comedy "hotbed" cities like Los Angeles, San Francisco, New York City, Boston, etc.
Here's an edited version of the first several minutes of this incredible audio training session for your review:
So if you have the ability to assemble a group of clean comedians, this revealing audio will tell you step-by-step exactly what these comedians did to get paid to develop their stand-up comedy acts and develop a significant performing resume in a very short period of time.
Nothing is held back in this 44 minute bonus audio training session. This audio recording also includes a detailed outline of the process of getting paid to develop your stand-up comedy act described in the audio recording.

Side note: After only a year of averaging 7 paid gigs per month, this group of comedians has progressed significantly and they are now positioned to propel themselves into higher and higher paying gigs.
Note: Due to the value of the information provided in this audio recording and issues with file sharing, this audio recording is made available for online review ONLY.